In light of Novak Djokovic's rise from outside the top 20 to No.1 this season, we count down the five greatest fairytale comebacks in the sport.
First things first, we are not talking about comebacks within a match.
We're talking bigger-picture fairytales where a player at the peak of his or her powers, for whatever reason, suffers a massive fall from grace only to climb the mountain to the top again.
Our ranking criteria:
Dominance of the player before dropping off
How far the player fell
Size of achievements on the comeback
NEWS: Djokovic to return to No.1 
5. Serena Williams (2005-09)
Williams' 'drop off' was a slow burn. From 2005-2006, she held a strong win-loss record and won a Grand Slam, but constant injuries and depression saw her absent for a large chunk of the big tournaments on tour.
Williams fell to world No.139 in 2006 with many people, including Pat Cash, declaring her career cooked: "For all her talk, Serena Williams will never return to the top again," he said. "It's time to tell her to get real."
Serena did, in fact, return to the top; in the three years after her rankings slump, she won Australian Open 2007 as an unseeded player, won five more Grand Slams and finished 2008 as world No.2 and 2009 as world No.1.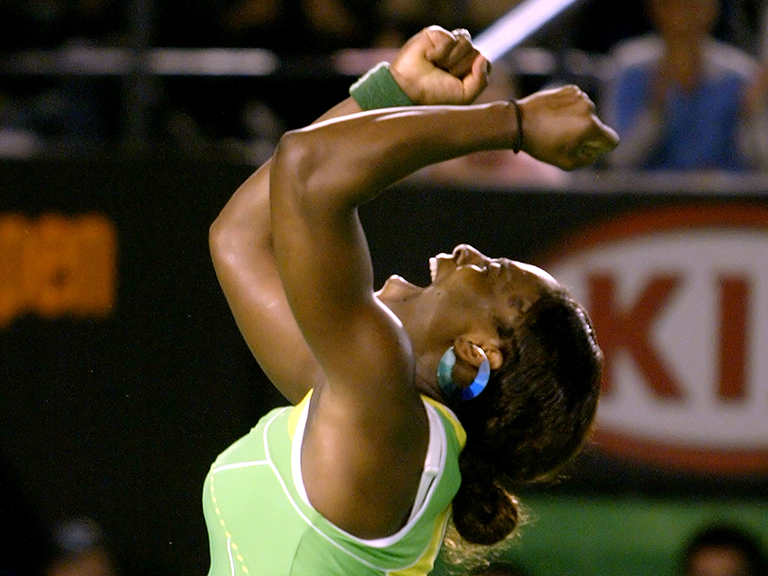 4. Roger Federer (2016-17)
Roger Federer was already the GOAT way before 2016. He had 17 Grand Slam singles trophies among a whole host of otherworldly achievements.
Yet as that year went on it looked more and more like father time had finally caught up to him. He missed two Grand Slams, failed to win an ATP title and fell out of top 10 for the first time in 14 years. Suffering from back pain and a chronic knee injury, Federer called time on his season in July.
Then, at Australian Open 2017, Federer won his first Grand Slam in five years, defeating arch rival Rafael Nadal in an epic five-set match. He continued to defy the odds by winning his eighth Wimbledon trophy, three Masters 1000 titles and finishing the year as world No.2 in one of the more impressive comebacks in recent years.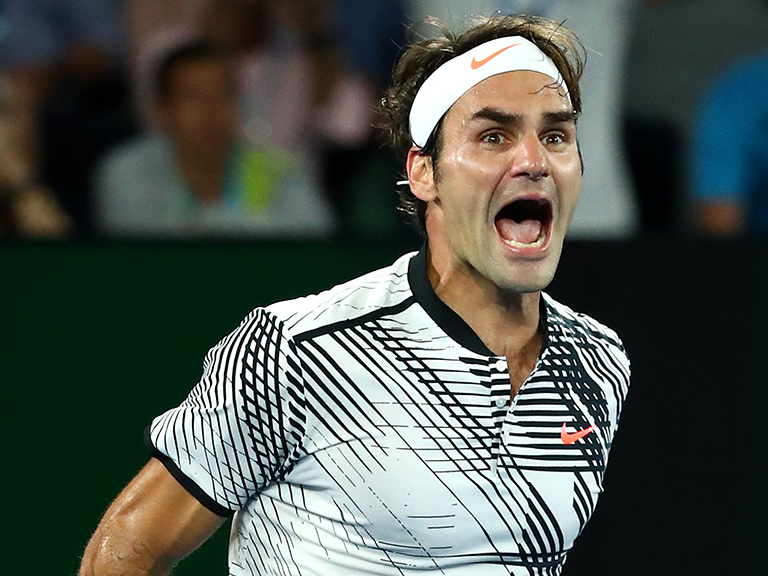 3. Kim Clijsters (2007-11)
Clijsters had always planned to retire at the end of 2007 but, due to mounting injuries, called it quits in May of that year. By then she was regarded as a very, very good player, but perhaps not yet a legend.
Clijsters had two years off from 2007-2009. In that time she got married, had a baby and her father passed away. After she agreed to compete in an exhibition match at Wimbledon with Tim Henman, Steffi Graf and Andre Agassi, Clijsters began to feel an itch to play at the highest level again.
Less than two months after she officially came back, Clijsters won the 2009 US Open, becoming the tournament's first ever wildcard champion and first mother to win a Grand Slam since 1980.
From 2010-2011, the Belgian arguably reached a level higher than she ever did pre-retirement, winning two more Grand Slams, one WTA Finals trophy, titles in Miami and Cincinnati and briefly becoming world No.1.
SMASHTALK: will Agassi make a difference to Dimitrov?
2. Monica Seles (1991-1996)
Monica Seles has a case for the best two-year stretch in the history of women's tennis. From January 1991 to February 1993, these were Seles' numbers:
22 titles
33 finals from 34 tournaments
159-12 win-loss record
55-1 Grand Slam win-loss record
world No.1
Then she got stabbed in the shoulder by a deranged fan during a match in Hamburg. Seles' shoulder would make a speedy recovery but she was mentally scarred from the incident and did not return to the tour for two years.
In 1995, she won her first tournament on return, setting a record for the least amount of of games lost by the champion throughout the tournament, and reached the final of the US Open. She then won Australian Open 1996 over Anke Huber in the final to complete one of the more heartwarming comebacks in the sport's history.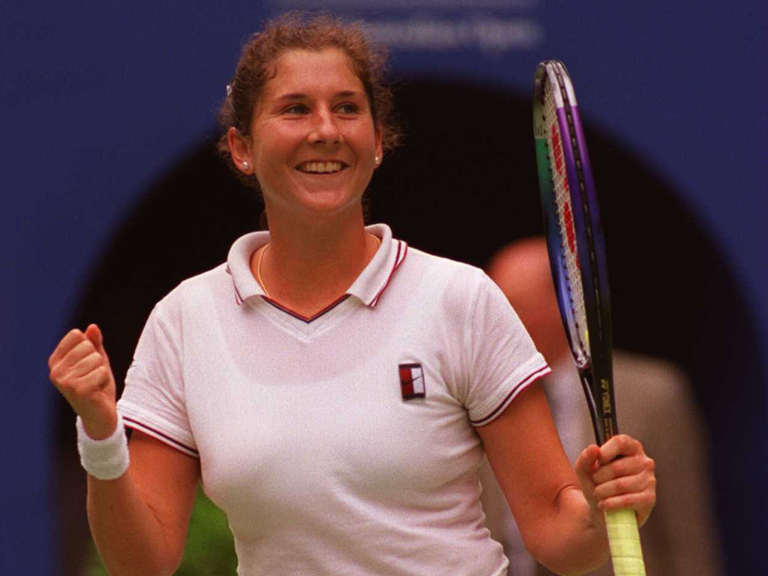 1. Andre Agassi (1995-99)
Mid-90s Agassi was a certified beast. Through 1995-1996, the American won eight ATP titles including three Masters 1000s, one Grand Slam title, one Olympic gold medal, had a combined 111-23 record and held the world No.1 ranking for 30 weeks.
Sadly, 1997 was a gigantic low point of his career. Agassi's wrist kept him out of action for large chunks of the year, his marriage with actress Brooke Shields was failing, he began using crystal meth (an admission he made in his autobiography "Open") and lost his love for the game. He played just 24 matches, won zero titles and sank to world No.141.
In terms of comebacks, this was like something out of a movie. He committed to an intense fitness program and began competing in low-level Challenger tournaments to gain momentum. Agassi finished 1998 having made the biggest one-year jump into the top 10 in the history of the ATP rankings, ascending 122 spots to world No.6. He won five titles and made a further five finals. He also won 68 matches, including two impressive wins over then-No.1 Pete Sampras.
In 1999 he went even higher, completing a career Grand Slam with his first ever title at Roland Garros and winning a second major title that season at the US Open to end the year as a dominant world No.1.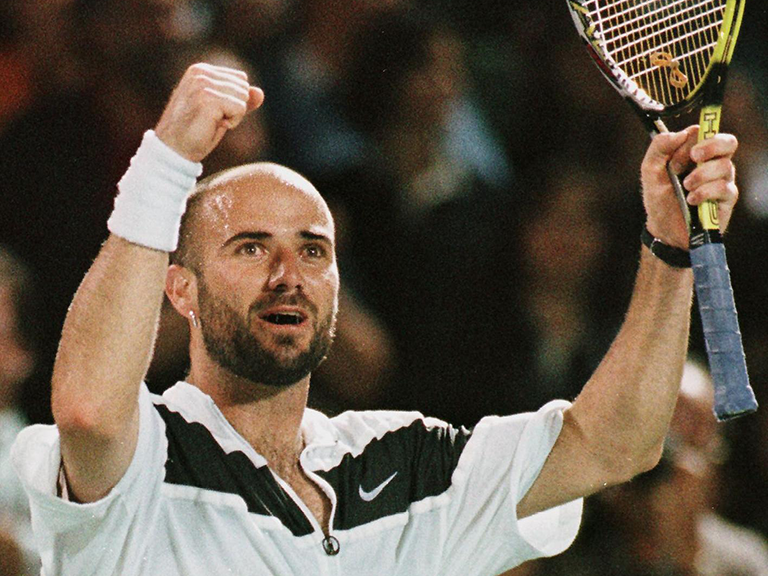 Comebacks: honourable mentions
Jennifer Capriati 1997-2001
Jelena Dokic 2005-09
Justine Henin 2007-10
Venus Williams 2010-12
Maria Sharapova 2012-14
Novak Djokovic 2016-18