What was the best outfit in the ATP this year? Let's break it down…
Who, from the men, rocked the best tennis outfit in 2017? We ranked the best five and, just for good measure, chucked in one particularly egregious outfit at the end.
5. Dominic Thiem, US Open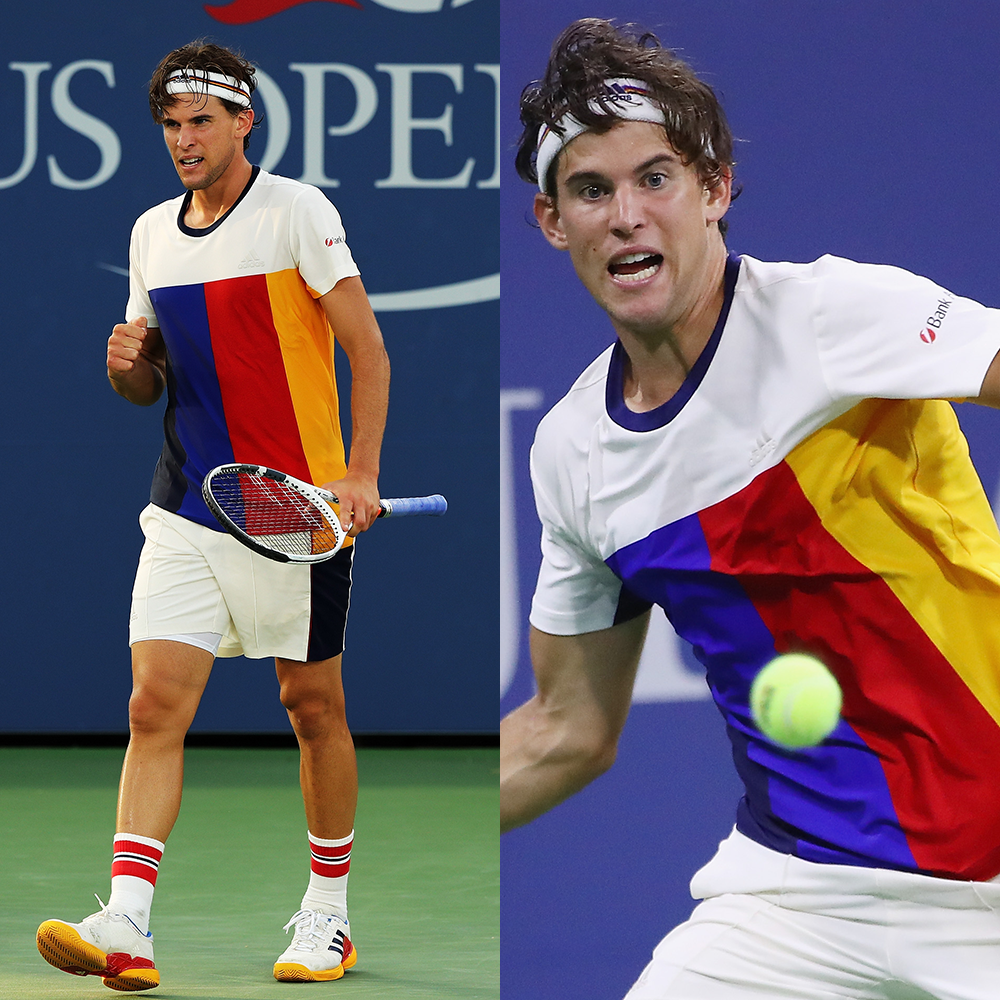 Pharrell's Adidas Statement collection really changed the tennis fashion landscape this year. You could make the overused joke about Dominic Thiem playing for Romania in the Davis Cup, but that would be lame. Thiem looks fabulous in the New York colour blocked polo with flat knit ribbed collar and cuffs, and the harmony of the colour blocked shorts, headband and crisp socks completes an outfit for the ages.
Related: Top 5 WTA outfits of 2017
4. Roger Federer, Wimbledon
Roger in Wimbledon whites will never, ever get old.
3. Novak Djokovic, Roland Garros
Novak has always had the potential to look stunning on the court, however there was just something off about him in Uniqlo gear. Suffice to say, the move to Lacoste was a big W. Debuting his new partnership with the French clothing line at the French Open, Djokovic looked classy and intimidating at the same time, something only Federer has been able to achieve. The royal blue and ruby red patterns add an element of elegance that the Serb has never really had.
ICYMI: Tennismash's 2017 ATP awards
2. Alexander Zverev, US Open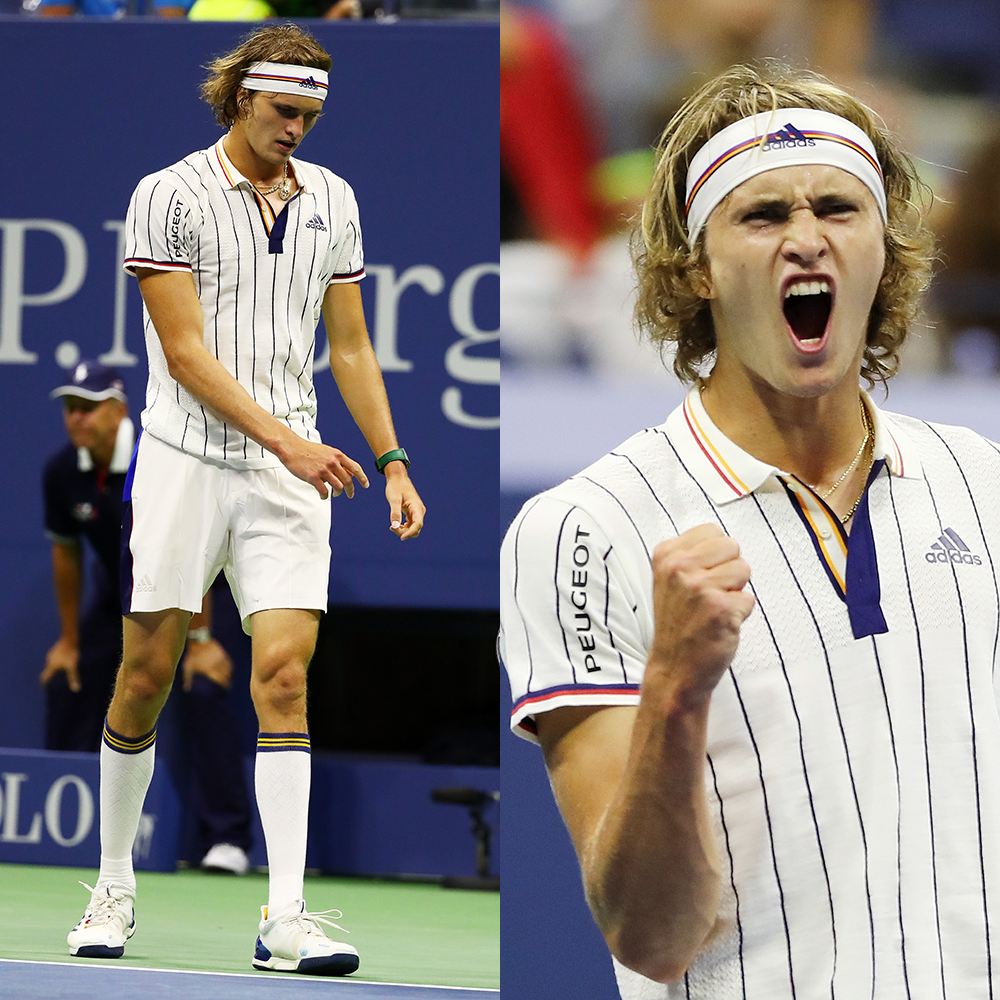 It was Sophie's choice splitting one and two but I've had to bump Sascha's Bjorn Borg-inspired outfit from Pharrell's New York line. I can't actually say a bad word about this get-up, it's perfect in every sense of the word. Socks aside, I particularly love the chains the German opted to wear because: 1. It's very European 2. It's very Sascha 3. It's very 2017 and 4. It's just looks damn good.
1. Frances Tiafoe, US Open

Frances Tiafoe looked like a warrior on the court with this all-black outfit; it's too bad he was playing Roger Federer because I would have loved to see more. The light black fabric has a mesmerising glossy finish to it and the black headband screams, "Welcome to the Next-Generation." The shorter shorts are an interesting subversion from what you would typically see in a Nike outfit but it allows us to focus on the cherry-red shoes that really pop on the blue court of Arthur Ashe stadium.
Worst outfit of the year: Evan King, US Open
Baggy grey sleeves, a white torso with a random sky blue sash, navy blue shorts and a yellow wrist band on one arm and a black wrist band on the other — where's Regina George when you need her?