Who (or what) is hot and cold in the tennis world right now? Let's break it down with Good Week/Bad Week!
Hyeon Chung
Shapovalov? Kachanov? Rublev? Those guys will be great, but it's time to shine a light on Hyeon Chung. The Korean had a marvellous week in Milan not losing a single match en route to winning the inaugural Next Gen championship. Technically, the event is an exhibition, so Chung's world ranking won't rise, but his self-belief surely will.
The six seed was an outside chance to win the tournament, but Alexander Zverev, who himself qualified as the one seed before withdrawing to prepare for the ATP Finals, wasn't surprised: "I said before the Next Gen tournament that Chung would win the title without losing a match."
Emoji rating: Korean flag, trophy, eyes
Jelena Dokic
Respect, Jelena. It takes an incredible amount of courage to reveal, in horrifying detail, the dark days of your tennis career, but you did and, hopefully, it will empower others to do the same. You can buy her book 'Unbreakable' here.
Emoji rating: Heart
Jelena Dokic: True battles revealed
Sassy Sascha
A day after answering a reporter's 'Idol' question, "You don't know that answer? Federer, but I've answered this question about 150 times," Alexander Zverev took his trademark acid tongue to Insta. The victim, Eugenie Bouchard:
I, for one, welcome our new sassy overlord.
Emoji rating: Two tears laughing emoji
Roger McFederer, Kilterer, PerKILTfection etc etc…
Roger blew up tennis Twitter by wearing a kilt:
…And tennis Twitter swiftly took it to a new level with this trendy item (credit u/SushiRex)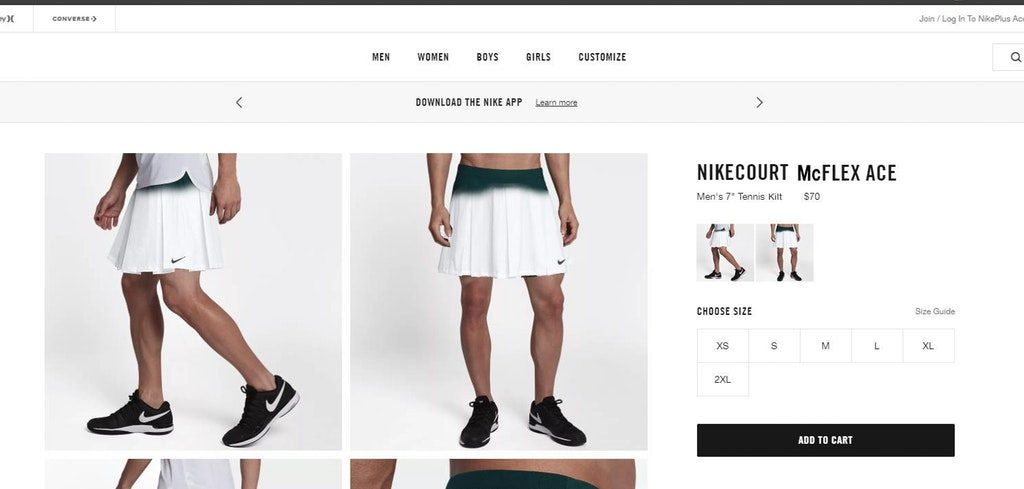 One for Rafa, maybe??
Emoji rating: Flushed face
ICYMI: ATP President says next year's tour will be one of the 'best ever'
The ATP went all disgraceful on us
In today's social and political climate, it's probably not a great idea to run a draw ceremony with your players choosing female supermodels to decide which group they would land in, but that's just what the Association of Tennis Professionals did.
ICYMI, the letters A or B were placed on various parts of the bodies of the eight models and players were then asked to choose a model to discover which group they had been placed in. One woman revealed her letter by lifting up her dress to flash her thigh, while another took off a jacket to expose the letter B on her back.
Emoji rating: Expressionless face
Belinda Bencic
The Swiss Miss continued her comeback trail winning the WTA 125K title at the EA Hua Hin Championship. Bencic, currently ranked world No. 120, is looking to recapture the early 2016 form that saw her ranked No. 7. At 20-years-old, Bencic is still a baby and with every match she is growing more and more confident in her body (specifically her injured left wrist). The future is bright…
Emoji rating: Prayer hands, Swiss flag, punching fist